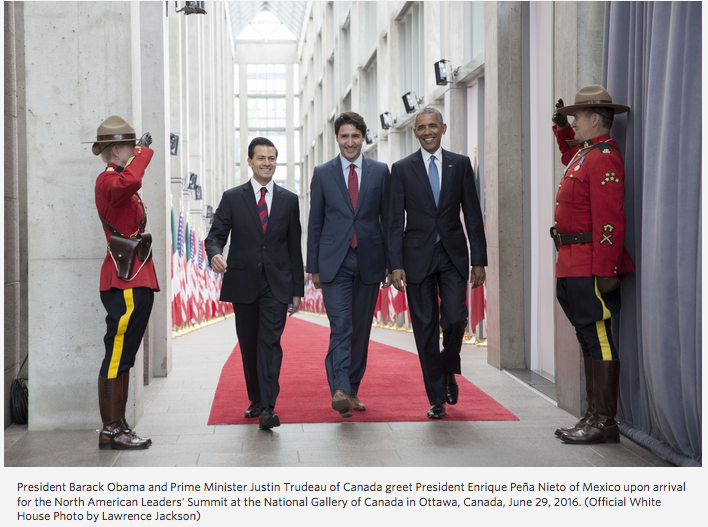 In June 2016, Canadian Prime Minister Justin Trudeau, U.S. President Barack Obama, and Mexican President Enrique Peña Nieto issued a
joint leaders statement
recognizing that our "highly integrated economies and energy systems afford a tremendous opportunity to harness growth in our continuing transition to a clean energy economy."
The North American leaders committed to a
North American Climate, Clean Energy, and Environment Partnership
that identifies deliverables to be achieved and activities to be pursued in the following categories:
- Advancing Clean and Secure Energy
- Driving Down Short-Lived Climate Pollutants
- Promoting Clean and Efficient Transportation
- Protecting Nature and Advancing Science
- Showing Global Leadership in Addressing Climate Change
Major goals include achieving 50% clean power generation in North America by 2025 as well as demand reduction through energy efficiency. Problematically, the statement includes nuclear as a source "clean power," which significantly reduces the potential positive impact of this initiative on the transition to clean renewable power in the region.
Read the full
Action Plan here.